Design solutions for water supply and drainage systems
Our customers occasionally face issues where the standard product solutions are not quite right for their specific projects. Extensive experience in designing and developing bespoke customer products for all types of water and drainage systems, combined with our specialist metal/plastic workshops, make us experts in design solutions.
We work with the customer right from the point of an initial idea through to the finished product. We are able to manufacture customer specific solutions according to the drawn out guidelines from the customer.
Together with our customers and partners we design and build customer specific solutions for all types of water and drainage applications, e.g. bespoke tanks, piping solutions and pump stations, to name a few.
Design of bespoke tank storage
A construction in Jutland needed a tailored 180 m3 storage tank, which had to be guaranteed 100% watertight during a lifetime of minimum 25 years. This requirement makes a tank constructed in plastic the optimal solution. Together with the customer we have designed a tank build from Infinitank modules, with an integrated pump station meeting all the specific demands from the customer.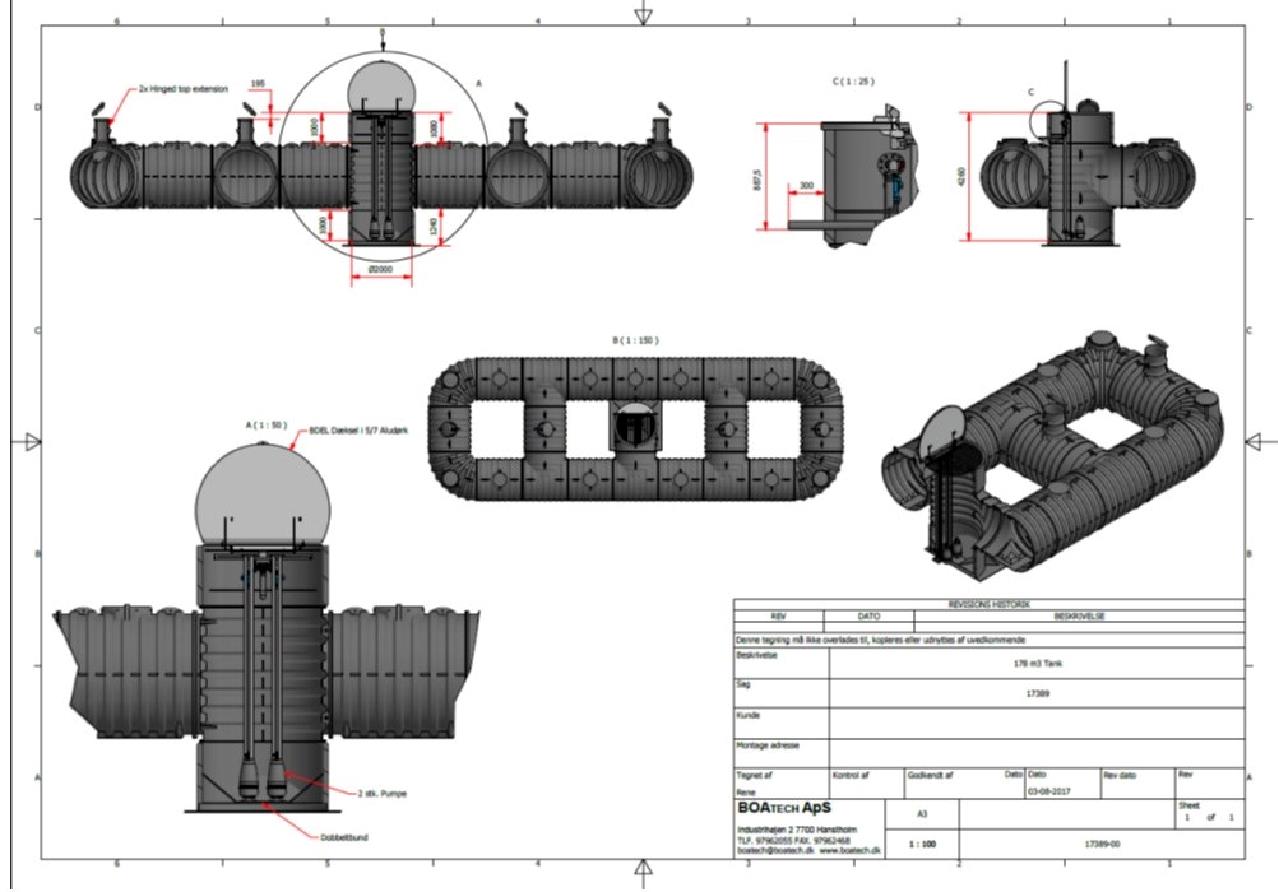 Concept and product development
Together with BoaTech ApS we have developed the SPS Soft-Liner, which is specifically designed for re-line existing concrete pump stations.
The Soft-Liner is a profile pipe similar to our SPS pipes. The outer layer welded to the Soft-Liner is structured and provides a unique combination of flexibility, strength and stability preventing a collapse when cement is cast between the concrete and the Soft-Liner. When the Soft-Liner is placed within the existing concrete well all pipework can be completed before casting the cement.
The SPS Soft-Liner is available in sizes DN1200 to DN3500.