Specialised plastics and metallics workshop
Through the years we have gained a range of capabilities in milling, welding, mounting and product development. Today we have modern and versatile machinery where our highly trained industrial engineers, operators and welders manufacture a large part of our product range.
In addition to our standard products, we manufacture a range of bespoke customer items in both metals and plastics and we often do product development and tailored solutions.
Our CNC controlled machines are suitable to handle both single-piece and prototype productions as well as large volume series of several thousand. We are also happy to do assembly, mounting and construction so the finished solution can be completed under one roof.
Our machine capabilities
Our machinery includes a number of fully automated manufacturing equipment and CNC lathe and milling machines.
The CNC milling machines cover a broad range of dimensions and are equipped with bores up to 360mm and +1200mm across bed, making us able to handle very large subjects. For short subject up to a length of approximately 500m we are able to handle large diameters up to approximately Ø 12000mm.
We use 3D drawing software for design and our CAD/CAM solution for our machines ensure high quality products as well as efficient programming of the machines. The 3D drawings are also an important tool in our dialogue with the customer.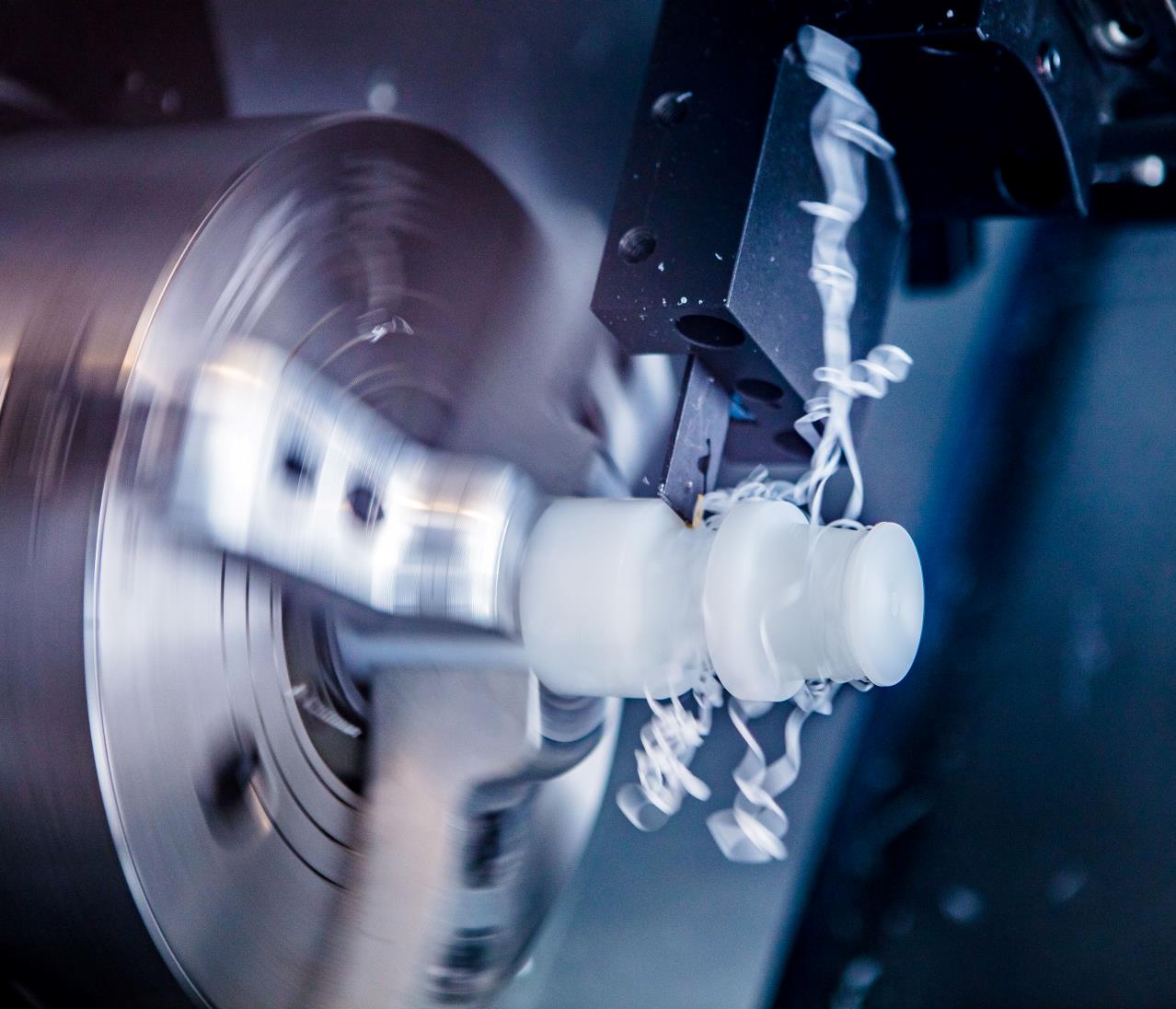 Drilling equipment
Rotek manfuctures drilling equipment, for example:
- Drilling augers
- Custom augers with drill bits and cutter heads
- Hollow stem augers
- Drill rods
- Couplings and adapters for drill rods and geotechnical equipment
- Sand bailers
- Casing shoes
- Geotechnical drill bits
- SPT equipment
- Vane testing equipment
- Repair and modifications of drilling equipment