Slotting, perforation and cutting threads
Since the start of our business, one of our core competences has been slotting, perforation and cutting threads in plastic pipes. Today, we are the largest and most experienced manufacturer in Denmark with a highly specialised and modern production set-up.
Being a fully integrated manufacturer with the capability to machine, thread and slot pipes we offer an extensive range of options, including the opportunity to customise products to meet your specialised requirements. Our fully automated machinery can do transverse slotting from 0,3mm width, and circular perforation from Ø 2mm. Our equipment can handle all types of plastic pipes up to Ø400mm and 6m length. We are able to slot and perforate to your custom design making it just right for your project. We are always to happy offer our advice and guidance in choosing the right size and lay-out.
We supply a range of industries and application, for example:
Aquaculture – aeration and filtration
Landfills – drainage and gas extraction
Civil engineering – drainage for HDD, railroads and harbours
Ground water lowering and construction pits
Water wells for drinking water
Environmental & geotechnical engineering
Screen with transverse slots
Number, placement and size of slots can be done as standard or costumized to your demand, in order to have just the right filter design and open area.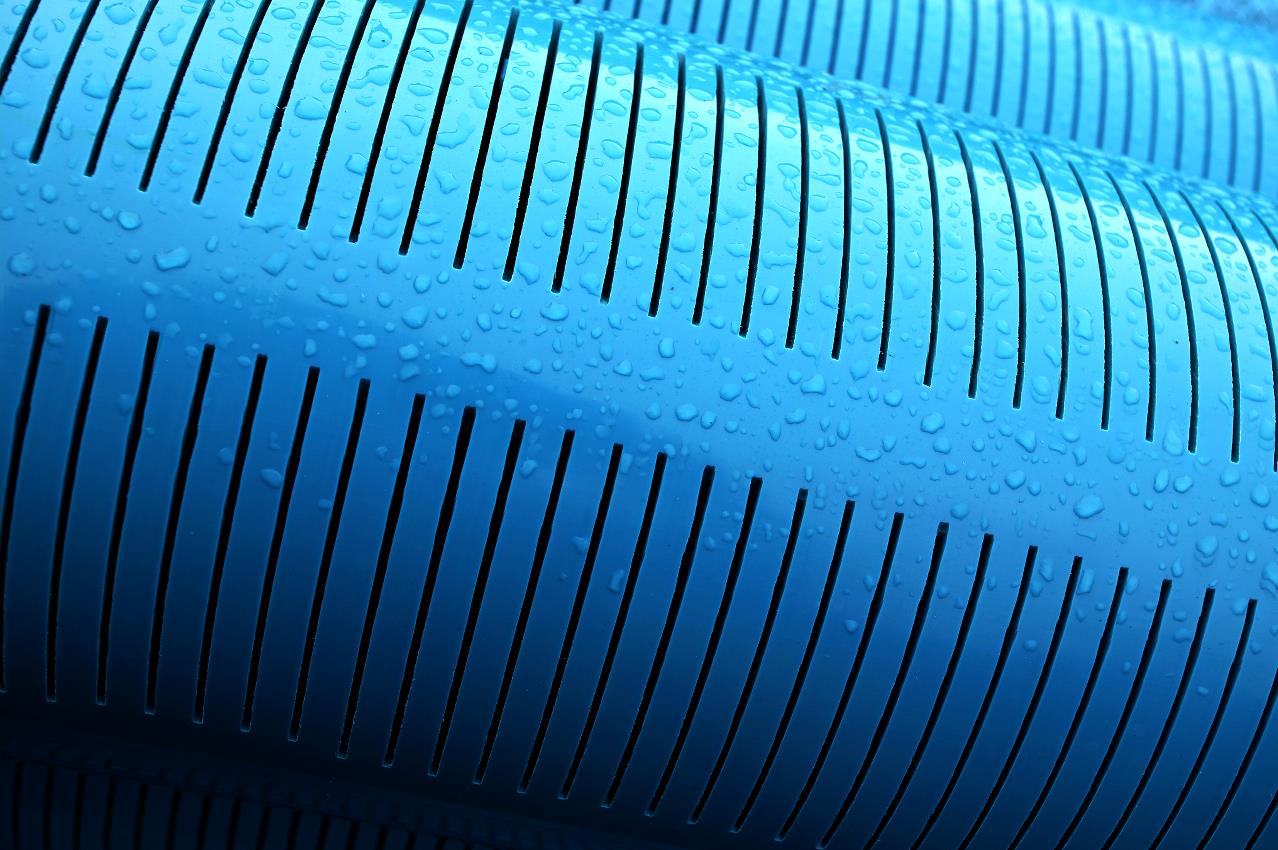 Perforation
Circular perforation from Ø 2mm in the exact pattern you require.