Tanks & Containers
A tank can take many shapes, such as round, square, open and closed. Rotek A/S supplies tanks, both in standard rotational molded solutions, as do we supply tanks and containers, as designed solutions in PE and PP.
Together with our customers and partners, we have designed and produced special tanks, storage tanks, DN tanks, aeration tanks and other special solutions adapted to existing constructions.
Common to all our products is that they can be offered specially designed for your project.
Design of special tank
A building in central Jutland requires a 180 m3 storage tank, which must be guaranteed to be 100% dense and a minimum life of 25 years. Thus, a plastic tank is the optimal solution. Together with the customer we have designed the tank in Infinity modules and with an integrated pumping station.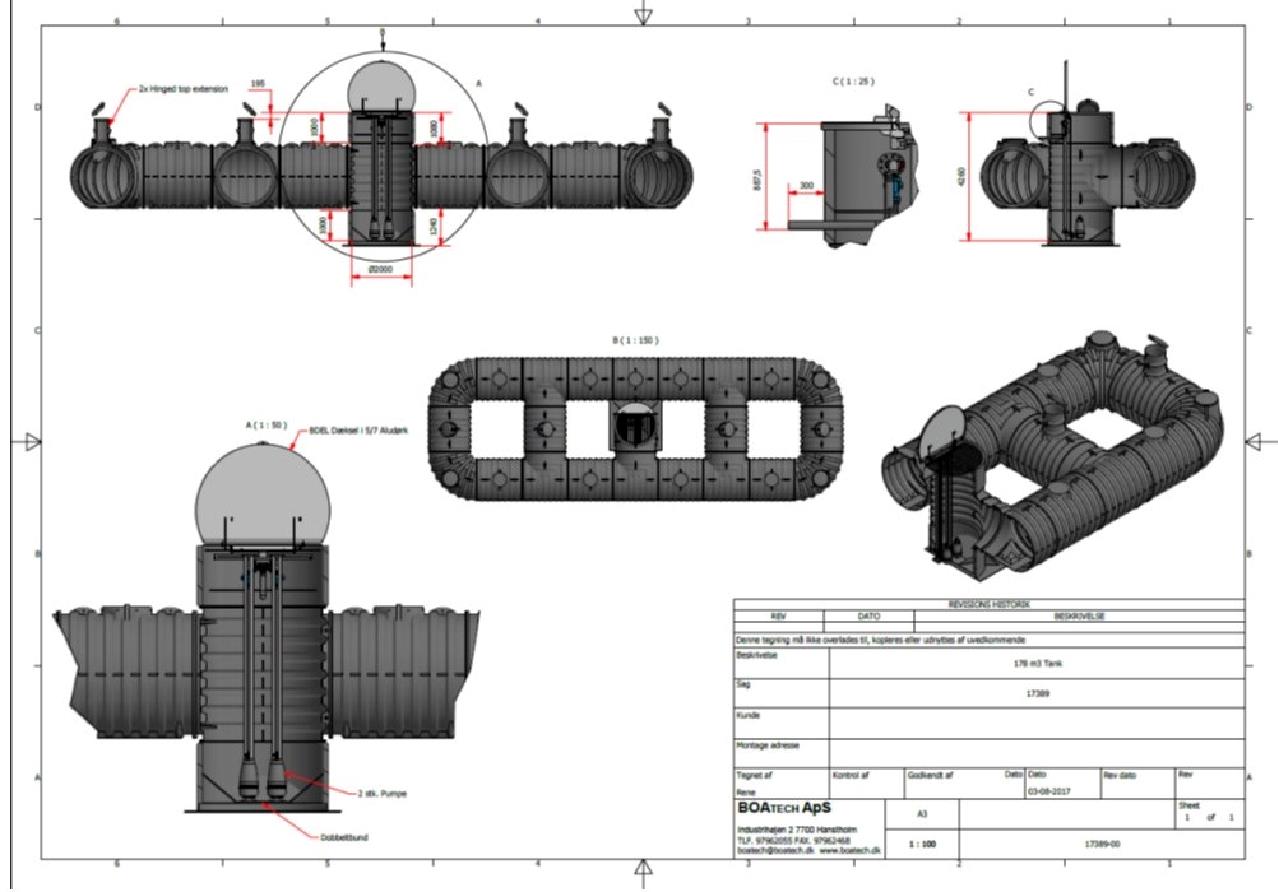 Special design for aqua culture
HDPE has become the preferred material of choice for building RAS fish farming systems. Rotek offers both custom and standard components of PE for aquaculture, including tanks, valves, aeration systems, manifolds, filters, pipes and fittings.
We are highly specialized in plastic processing and have an advanced and versatile machinery park, which among other things.
Includes +10 CNC controlled lathes, cutters, welding equipment and custom built machines.
As we develop and manufacture components for aquaculture, we pay particular attention to the fact that the products must be flexible and with minimal welding and lime joints, suitable for easy on-site installation and compatible with long-term applications in salt water.