CNC machining of pipes and plates
Since its inception, Rotek A/S has been engaged in slit and perforation of plastic pipes, and today we are Denmark's largest and most experienced manufacturer with the country's most advanced production apparatus for slit filters/screens and perforation of pipes. In 2018, we expanded our CNC park, with 2 machining centers, so we now also process sheets.
We offer a wide range of plastic machining options. With our fully automatic special machines, we can perform everything from cross-slit, hole-perforation to a definite workpiece. Our machines can handle all types of plastics and we can process the plastic items to fit your specific wishes and designs, and of course we help with advice, guidance and design.
We can grind and perforate pipes and sheets in all types of plastic such as PE, PP, PVC, POM etc. And they can be slotted up to Ø400 mm up to 6m lengths.

We can do cross-slit from 0.3mm and hole-perforation from 2mm in a variety of layouts.

We can process sheets in 3 axle machining centers with a working area of ​​1500x3000x120mm

We can process sheets in 5 axle machining centers with a working area of ​​2150x4300x180mm
Contact us for more information
Screens with transverse slots
The number, location and size of slots can be custom made according to Your specifications.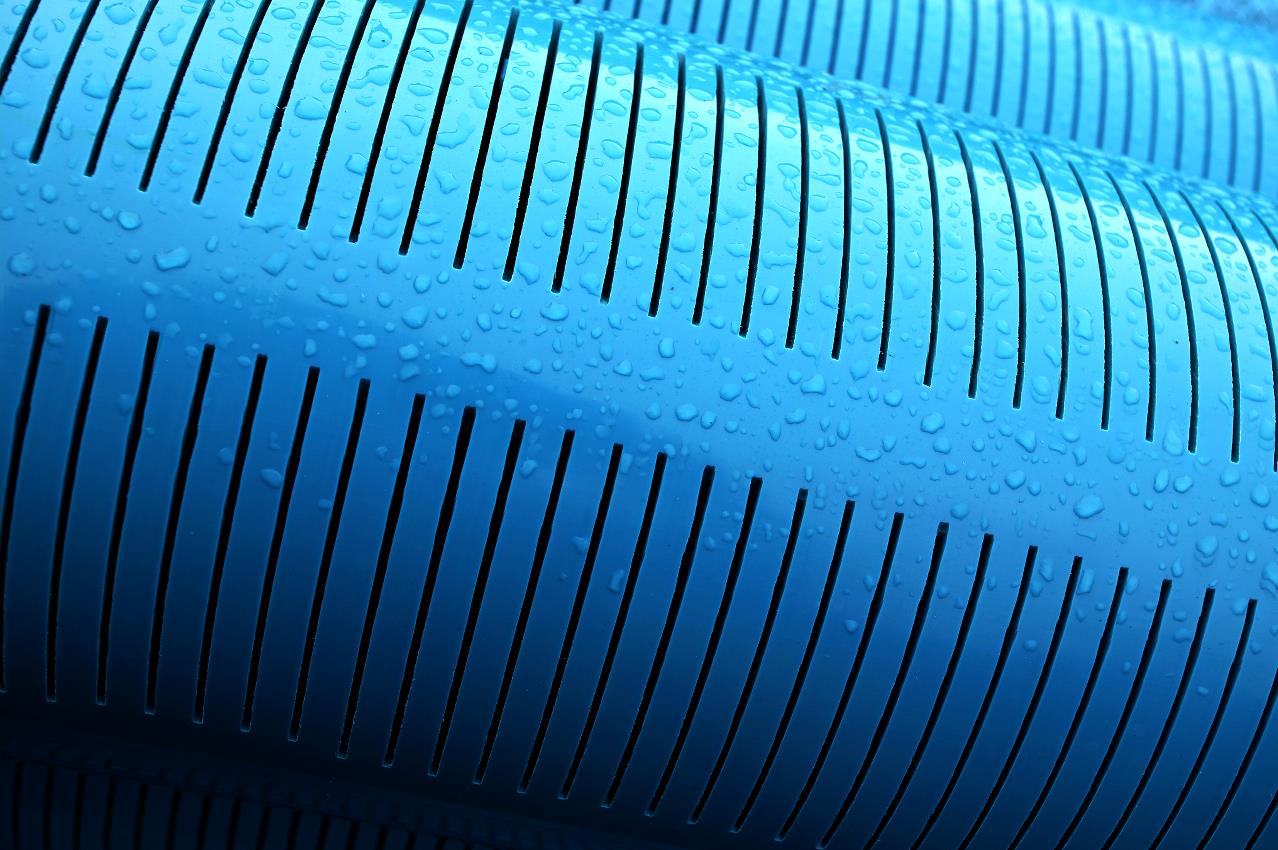 Hole-perforation
Holes from Ø2mm in exact pattern and with the desired distance.